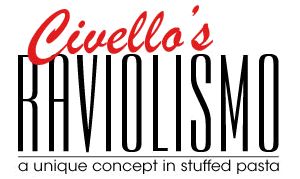 Interviewed by Juli Black    
How long have you lived in PHE?
My husband Joe LaBarba and I are both native Dallasites. We both grew up in neighborhoods near here, and have lived in for over 10 years.

What block are you on?
Stefani Dr.

Family/Kids/Pets:
We have a beautiful daughter who is a senior at Hockaday. Our family are members of Christ the King Church.

Favorite thing about living in PHE?
My favorite aspect of our neighborhood is the variety of birds. We have a darling wren couple (I assume it's the same birds,) who have repeatedly built a nest in a plant on our back porch. We followed the hatching process and the babies being fed. There are cardinals that live in our photinia bushes and a cocky woodpecker that visits regularly. Then there are the hawks…

Tell us about Civello's Raviolismo:
I have co-owned Civello's Raviolismo with my brother Philip for 28 years. We worked with my aunt, Frances Musso, for several years on the weekends to learn the art of pasta making and specifically ravioli for several years before we opened our shop on Peak St.
Thanksgiving, Christmas through New Years, until well after Valentine's Day are our busiest months. Everyone is entertaining, so over the years we have added many dishes (take-out for home preparation) to help our growing retail shoppers successfully host friends and family.

More about you – Hobbies?
When I'm not working I enjoy reading, gardening, biking, and of course hosting friends and family at the house. This is especially enjoyable during the cool evenings in the fall, winter,  and spring.

Local charity you participate with?
I am a member of Les Dames d'Escoffier, (an organization of women in the food business.) We raise money to help educate and promote women in our industry. I also raise money for The American Lung Association of Texas and NTM Info &Research, both of which are personally important to me.