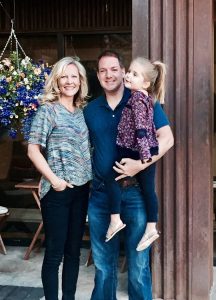 interviewed by Juli Black
Tom Brandt
Preston Hollow Elementary School
Principal
What's new with DISD & School Choice?
There are so many new initiatives and choices for parents to choose from in Dallas ISD. Whether it's Montessori, IB, Personalized Learning, or STEM, the district is doing a great job offering options that are the best fit for a variety of student learning styles. As a parent and a district employee, I can say that Dallas ISD is moving in the right direction to make sure we are the #1 choice for families.
How long have you been in DISD? At Preston Hollow Elementary?
I taught in Grapevine Colleyville ISD for nine years, and transferred to Townview Magnet Center as an AP U.S. History teacher in 2007. After serving as an Assistant Principal at Townview and W.T. White High Schools, I became the principal of Preston Hollow Elementary exactly 4 years ago in April of 2014.
Tell us about IB and what makes your school so unique.
In a nutshell, IB is about teaching the whole child. We realize test scores are important (we consistently have some of the best scores in the district), but more important are the foundations being built to create well rounded students who care about the world around them. In an IB school, not only do students learn about math and reading, but they are asked to apply their learning globally and are encouraged to take action as leaders. Additionally, there is a character aspect to the program where students are encouraged to be caring, open minded, reflective, life-long learners. As a result of the application of this IB Learner Profile, the students and staff are conduct themselves with an international mindedness that is unique to other elementary schools.
Tell us about the Garden and how that came to be.
One of the best aspects of our physical building are the great spaces for outdoor learning experiences to occur. When we were approached by REAL School Gardens, an organization that not only helps schools build learning gardens, but also trains teachers on how to use them, we jumped at the chance. The process included student input on the garden design, and a "Big Dig" where hundreds of volunteers showed up to build the garden. We are now working with Home Depot to build a deck, planning a movie night for the community (showing "A Bug's Life"), and enlisting a Yoga instructor to teach a class in the garden on May 19. The garden is quickly becoming a major highlight of Preston Hollow Elementary.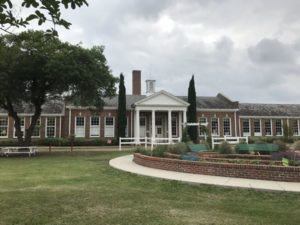 Have you had a good response with teachers wanting to teach at PHE?
In my first year as principal, we had about half the staff resign or transfer to another school. This year, we will have only 3 teachers leave due to promotions. Because of our location and reputation, teachers line up to work at PHE. The crop of highly qualified candidates improves every year, which makes my job of staffing much, much easier. As a result, we have a wonderful group of highly trained, dedicated professionals who are committed to building a premiere school in Dallas.
What add on programs are available for a fee at PHE?
After school activities include Robotics, Chess, Basketball, Karate, Piano, and Ballet Folklorico. New programs are added constantly, depending on the parent demand. For example, we are currently working on a partnership with the Perot Museum to bring a Maker Program to the school, and will be offering a summer program through the YMCA.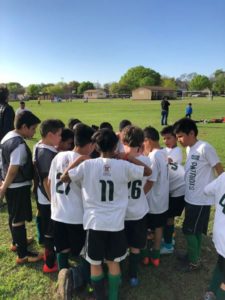 What other projects are you working on (or have worked on) at PHE?
Major initiatives aside from IB include our Dual Language program, which is an option for parents who want their children to be bilingual and biliterate, Reading Partners for community members to read with our kids, and TREAD, our reading incentive program for our kinder through 3rd grade students.
Tell us more about the parents, PTA and mandatory volunteer hours for out of zone transfer parents.
Our parent involvement is crucial to our success. Because we are a school of transfer students from other neighborhoods in Dallas, we decided to make it mandatory to become involved in the school. We have learned that parents who give their time are more invested and take a more active role in their students' education. We require out of zone transfer parents to complete 20 hours of volunteer service each year. As a result, you regularly will see parents stuffing our communication folders, working on bulletin boards, assisting in the office, or involved in PTA fundraising activities. This has created more of a family atmosphere and one where parents get to know one another where they may not have had the chance without having the opportunity to volunteer. The additional bonus is students seeing their parents commitment to the school, which has had a positive impact on academic achievement.
Family/kids/pets?
My wife and I have been married for 20 years (we're aiming for 20 more). We were high school sweethearts and met in 8th grade Algebra class. We have a 5 year old daughter, Ella, who is also a kindergartner at Preston Hollow. She is interested in having a pet, but to stall for time I have told her that she can have a pet as long as it doesn't poop. It's taken her awhile, but she is on to me.
What are your hobbies and hobbies for your family?
My wife and I have always enjoyed exercising, reading and traveling (I've been to 5 continents, with plans to go to my sixth, which is Africa, next summer). Now that we have our daughter, our travels have been more local. For example, next weekend we're heading to a cabin in Broken Bow, Oklahoma. As for more low key activities, a normal family weekend will usually include a trip to the movies.
Favorite time of year at PHE?
Spring time when the flowers begin to bloom and students are outside using our outdoor spaces is my favorite time of year. There's nothing like a group of kindergartners seeing a hummingbird zip among the flowers.
Did someone mention Goat Yoga? Or was that just me?
Ha! What will they think of next? I'm not involved in this one, but I believe we have some very dedicated yoga enthusiasts working the phone lines contacting goat farms. Stay tuned!
I heard something about maybe adding a track? How can our neighborhood help you reach your goal?
We really want the community to see our school as a place where our neighbors are welcome. We thought a track might be something our neighbors could use, but it turns out they are horribly expensive. If it is something we see having a lot of interest and potentially have financial backing to assist us, I would love to make it happen.
How could our neighbors get a tour, learn more and see all the great things going on at PHE for themselves?
I give personal tours on the first Tuesday of every month at 8:15 am. Those interested should call the school and ask to reserve a spot. Now that the word is out, our tour groups have been growing. I'm always excited to show off our students and all that our community has accomplished. For more convenient information, neighbors can always check out our website, PTA Facebook page, and Twitter account.
What in education are you most passionate about / What is your favorite thing about being the Principal at Preston Hollow Elementary?
Because a principal has such a deep impact on a school, I am passionate about leadership training and the implementation of proven school systems. I have received two years of training from Teaching Trust, a reputable leadership program serving school leaders In Dallas, and was recently accepted into the Art of Leadership training at Harvard this summer. I've dedicated my career to helping kids, so I want to make sure I get the best training available to have the most positive impact on the students and community I serve. The best thing about being the Principal of Preston Hollow Elementary is being part of something great. I truly believe our community is building a special school which will continue to be a shining star for Dallas. Being a part of this success and having people want to build on the momentum we have started is extremely rewarding.