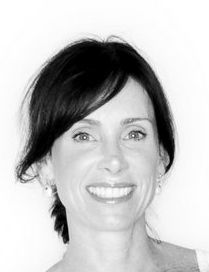 Interviewed by Juli Black  

How long have you lived in PHE? 
Almost 8 years.
What block are you on? 
6100 block of Woodland Dr.
Family/Kids/Pets:
My husband, Brian Glaser, and I have 3 children.  Sophie is  our 11 years old daughter and Owen and Harper are our identical twin 7 year old boys.  All three are my greatest joys!  We also have a cat, Chewy who is 22 years old (yes, 22!).  A dog named Java who is really like a cup of coffee in the morning.  3 Koi and 2 adult Goldfish who deserve the same reputation as rabbits as we had about 30 babies this summer!  Lastly, we have two hole digging rabbits.
Favorite thing about living in PHE?
I love this neighborhood!  We have great neighbors, beautiful trees and lots, an incredible park to walk to, as well as easy access to everything that is incredible in Dallas.
Tell us about Preston Hollow Elementary school:
Over the past 2 years, I have been working hard to take our neighborhood school from good to great and give parents an excellent school option in our neighborhood. PHES has an incredible principal, Mr. Tom Brandt, dedicated parents and highly trained, supportive teachers!  My kids have been in private schools with exceptional teachers and the teachers that we have had at Preston Hollow Elementary School for 1st and 2nd grade are as good as any of them.  We still have much to do and definitely need more community support, but it is well on it's way to being the best kept secret in Preston Hollow!
Why and how did you get involved?
I truly believe that our city is only as good as it's schools and all children should have access to a high quality education. Thus I have worked in and around education for most of my adult life starting with graduating from college and going straight into Teach for America. In recent years, I have focused on improving outcomes through early childhood education with Commit! and I am now with The Budd Center for Involving Communities in Education at SMU. This is definitely my passion!
It's also an incredible need in our Preston Hollow community.  From the day my children were born, most conversations with other parents eventually led to "where are your kids going to go to school?".  It was stressful!  I have many private school friends and have gotten a tremendous amount of support from private schools in our area so I am not against private schools.  I just think that we should have a choice and to automatically disregard our local school is a loss for our community.  I also want my children to know economic and racial diversity.  Not as something they read or hear about, but something they feel and understand.  It will help them throughout their lives and has already made them better people.
Can neighbors get a tour?
Of course!  The school offers tours and I am happy to talk to anyone or lead a tour!  Please feel free to reach out. Email me with questions, tour requests or to get more involved…[email protected]
How can the neighborhood help support your efforts? 
There are many opportunities to support the school.  Help our librarian shelve books, become a Reading Partners reading tutors, join our SBDM (campus leadership team that includes parents, community members and staff), donate used or new legos, donate used or new books in our donationshed on the North side of the building, and as always, donate funding to support innovative resources and instructional quality.  You can donate to our Preston Hollow Elementary School fund at the Communities Foundation of Texas.  Any amount is appreciated!
More about you – Hobbies? 
I have more interests and hobbies than there are hours in the day!  I love to travel, hike, mountain bike, cook, garden, read, decorate, shop and be with friends and family.
What is your favorite time of year/holiday?
My favorite time of year is Spring.  We have nice cool weather, everything is so green and the air feels fresh.  It's a great time to be outdoors.
Local charity you participate with?
I have a number of nonprofits and charities that I support.  Not surprisingly, those that focus on supporting and transforming education are usually my faves!  I cant list them because I would wake up at 2:00 a.m. and remember who I forgot.  Brian is quite philanthropic and when we married, knew I was too, BUT I don't think he realized just how much I would want to give away!
Other relevant links:
The Budd Center – SMU
Commit! Our Kids. Our Tomorrow
Dallas Ft Worth | Teach For America